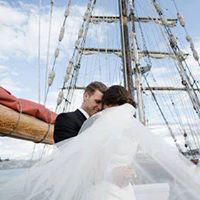 We all have that one special event in life we want to create an unforgettable experience for. Whether it's to celebrate a birthday event with a friend or a wedding anniversary, it needs to be perfect. Surely you would come up with many questions during the planning process; will you have the time to organise everything? What type of events will you celebrate? Will there be any specific themes?
Celebrations nowadays are more extravagant, with events requiring specific themes, every year needing an arduous process to decide on one different from the last. With so many things to think about, let's leave the planning to Sydney Tall Ships. We recommend celebrating your life's biggest events on Sydney Harbour Cruises, and here's why.
Birthday Short Cruises From Sydney
It's not every day for us to celebrate our birthdays, but it is without a doubt we celebrate fewer birthdays as we grow older. Take advantage of that yearly occasion, and book a harbour cruise Sydney experience to celebrate your special day.
Birthday events are more likely to involve complicated party planning, but this time you get to relax and receive a unique and memorable service as an honorary guest on Sydney Harbour cruises. Enjoy a tasteful meal, complimentary desserts, and special entertainment on board, and have your name celebrated by friends, family, and staff members.
Additionally, purchase a Mast Climbing package and climb up to the ship's highest spot to enjoy the beauty of Sydney's nightlife.
Sydney Harbour Cruises – Bachelorette Party
Sydney Tall Ships offers a romantic harbour dinner cruise, renowned for its colourful sunsets and the chance to visit some of the city's most iconic landmarks by water. In addition, this experience is the perfect opportunity for the brides-to-be to celebrate with their best friends before tying the knot. On this special day, the group of the bride or groom's best friends can sail together on this special day, creating unforgettable memories before sending the bride or groom off to start a new chapter in life.
Our Sydney Harbour cruises at Sydney Tall Ships offer a great opportunity to get everyone together in one place at one time for a reasonable price that includes just about everything you need. If you plan to travel afar with your besties, the cost can add up quickly, including flights, accommodation, meals, alcohol, and entertainment. Our services include:
A diverse choice of music and entertainment
Activities such as Mast Climb and Laser Clay Shooting competition
Bar service with a wide range of drink options available
If interested, the bride and the groom can have their wedding and ceremonies with us. Our wedding package includes:
Wedding ceremonies
Wedding parties
Wedding transfers
Wedding photos
Wedding receptions
For Sydney Tall Ships additional services, please find them here.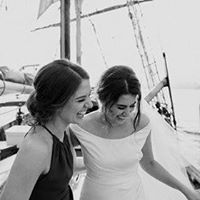 Wedding Anniversary
Reserve the renowned Sydney Harbour dinner cruise to enhance the bond with your significant other for your upcoming wedding anniversary.
Our Twilight Dinner Cruise offers an opportunity to explore Sydney Harbour's iconic landmarks like the Opera House, Sydney Harbour Bridge, and more. Start your cruise from Campbell's Cove, The Rocks, and end your day with a romantic dinner and drinks with your partner.
Key Takeaways
All in all, Sydney Tall Ships is everyone's first port of call when it comes to celebrating significant life events. Don's miss out on the opportunity that makes your life events memorable. Get in touch with us to book your next harbour cruise Sydney experience!