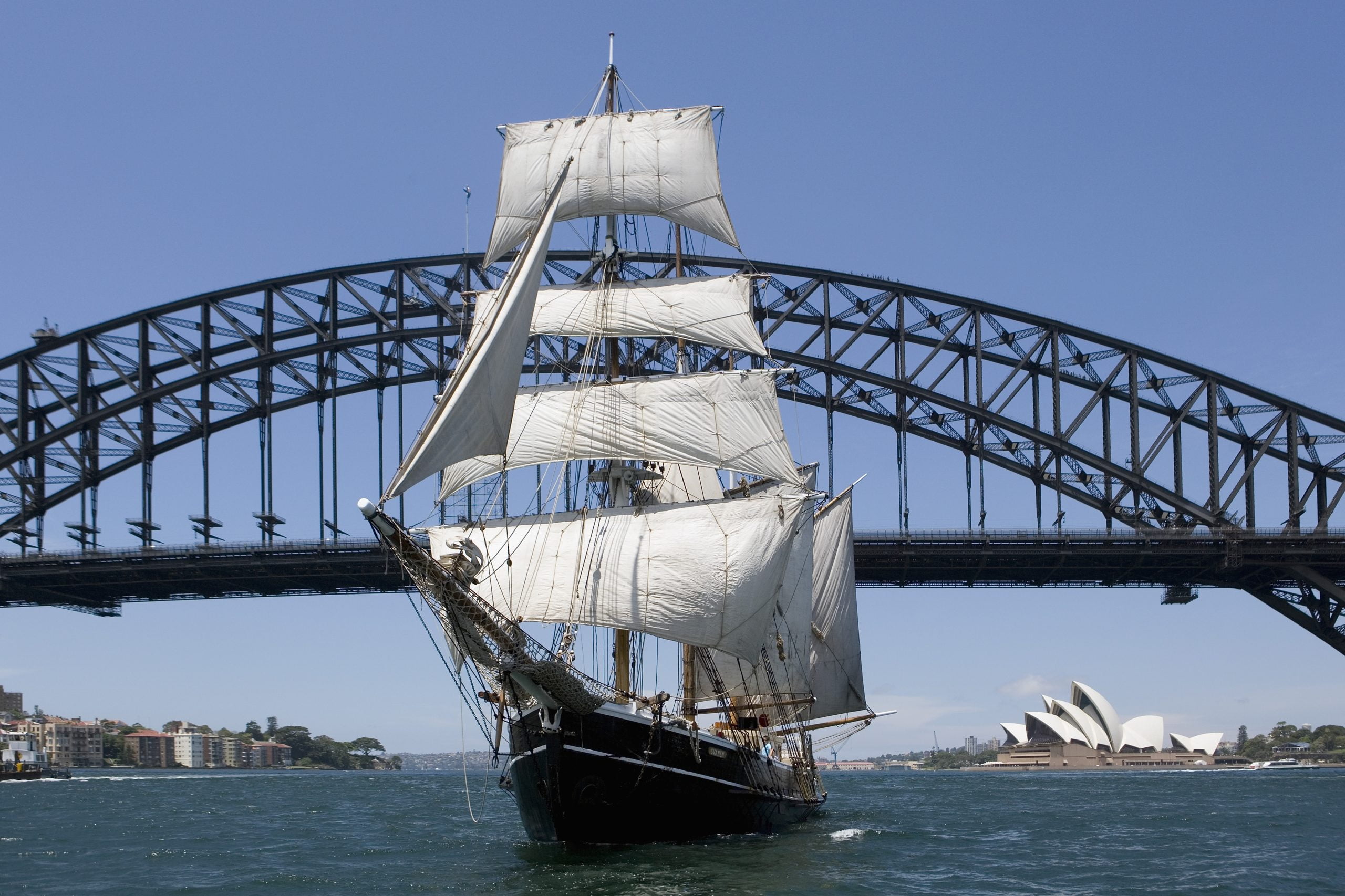 4 MUST TRY CRUISES | SYDNEY TALL SHIPS
Sydney Harbour cruises are a popular way to experience the breathtaking panoramic views of Sydney, Australia. These cruises offer a unique opportunity to see the city's iconic landmarks including the Opera House and the Sydney Harbour Bridge. Sydney Tall Ships cruises include live music, gourmet dining, and an open bar that caters to different tastes and budgets throughout the day.
Plan your upcoming holidays for a harbour cruise Sydney and take in the outstanding world-class service Sydney Tall Ships have to offer. Here is the list of some of the must-try Sydney Harbour cruise activities:
A Romantic Night Out on Sydney Harbour Dinner Cruise
What's a better way to elevate your night with your loved ones? A spectacular 2 hours night out on Sydney harbour dinner cruises. The Twilight Cruise Dinner program is one of the most popular activities at Sydney Tall Ships. Kick off the journey from Campbell's Cove and cruise around Sydney Harbour under the twilight. Throughout the journey, landmarks such as Sydney Harbour and Opera House provide a different perspective that is exclusively accessible by night. On special events, passengers can also observe the magnificent shows of fireworks and light performances that will leave them with an exciting and unforgettable experience. All in all, the amalgamation of fireworks, landmarks, and one-of-a-kind experience on timber tall ships shouldn't be missed.
Thrilling Mast Climb Only at Sydney Tall Ships
Another recommended activity to do on Sydney Tall Ships is to sign up for mast climbing for a spectacular and relaxing way to see Sydney Harbour from the high up. This program presents an opportunity for passengers to become mast climbers and challenge themselves to climb above the ship and find the stunning views of Sydney Harbour. It is also an optional experience that allows guests to enjoy mast climbing with other Sydney Harbour cruise services.
The safety of the passengers is Sydney Tall Ships utmost priority. The dedicated crew therefore provide training on the climb, and protective gear will include making sure the experience is less stressful. Additionally, it is advised that alcohol is not permitted before the climb.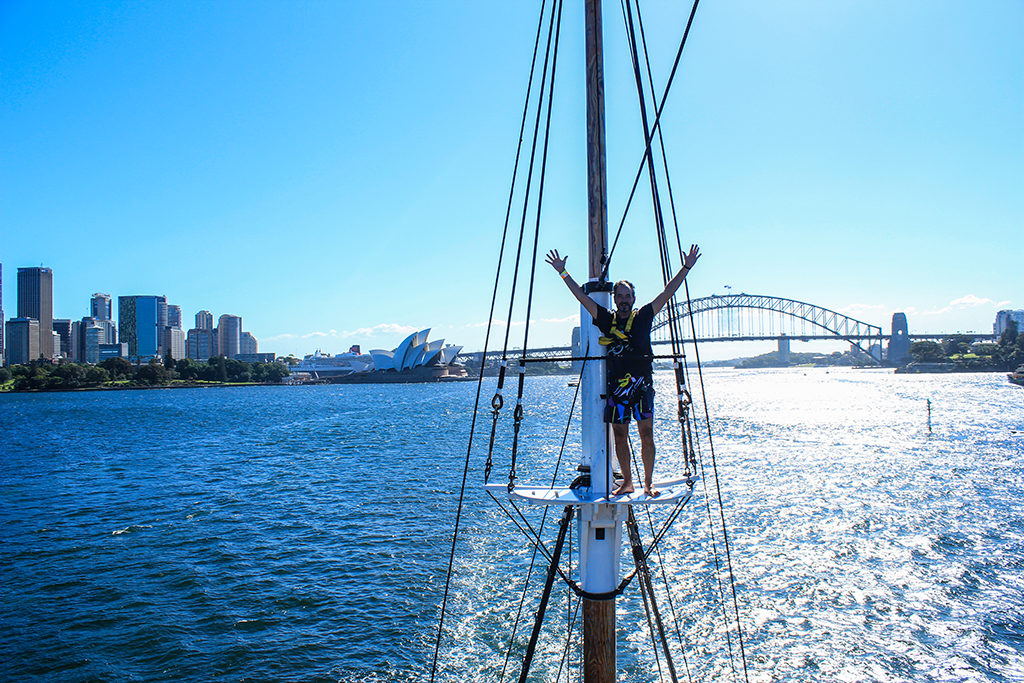 Pirate Cruise Experience
If you want a fun-filled Jack Sparrow experience, you can exclusively hire a pirate ship for one unique ride found on Sydney Harbour cruises. The Pirate Cruise Experience encourages passengers to get involved. For example, they can help set the sails, dress as pirates, and take command. They can also help find the gold and fire the cannon for an immersive experience of living as a pirate.
The pirate cruise experience includes:
Opportunity to raise the sails, climb the mast and steer the ship
Pirate roleplay for a day
Interactive theatrical experience
Delicious lunch
Unlimited wines, soft drinks, bubby, and juices
Live Music with Wine & Canapes
Join one of our wine and canapes evening programs for a relaxing short cruise from Sydney Harbour. Live music and premium canapes are provided with vegan options available.
Are you ready to onboard the voyage with one of Sydney Tall Ships services? If you are interested in our available cruises, we have different types of plans for all occasions. Get in touch with us today to book!