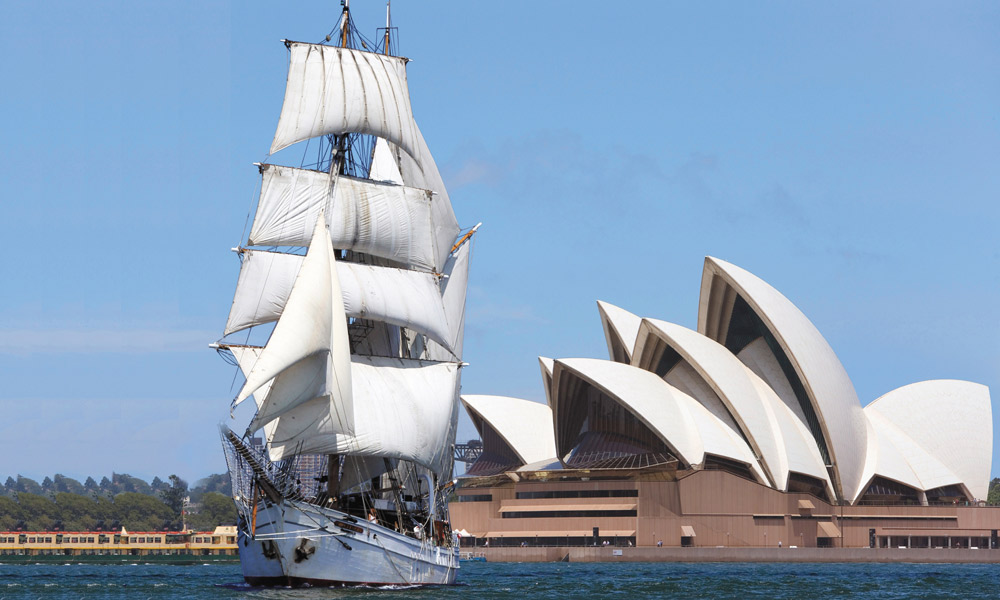 A STAR OF THE SEA
Søren Larsen, built in 1949, was one of the last fully traditional, cargo carrying sailing ships made for Baltic Trade. She was lovingly restored and re-rigged by the Davies family in 1978 to the graceful 19th century Brigantine she is today.

Søren Larsen has featured in Films & T.V. 'The Onedin Line', 'French Lieutenant's Woman' and 'Shackleton' to name a few. In 1982, during the filming of Shackleton, she became the first wooden sailing ship to reach Arctic Greenland in 70 years. In 1991 she was the first British Tallship to round Cape Horn in 68 years.

Søren Larsen was the Flagship of the First Fleet Re-enactment
Voyage. She led a fleet of 7 square riggers on an ambitious eight-month journey from Portsmouth to Sydney.
VESSEL SPECIFICATIONS
Square Rigger, Brigantine
Built in 1949
Carries up to 120 passenger
FEATURES
Licenced bar
Seating upper & lower decks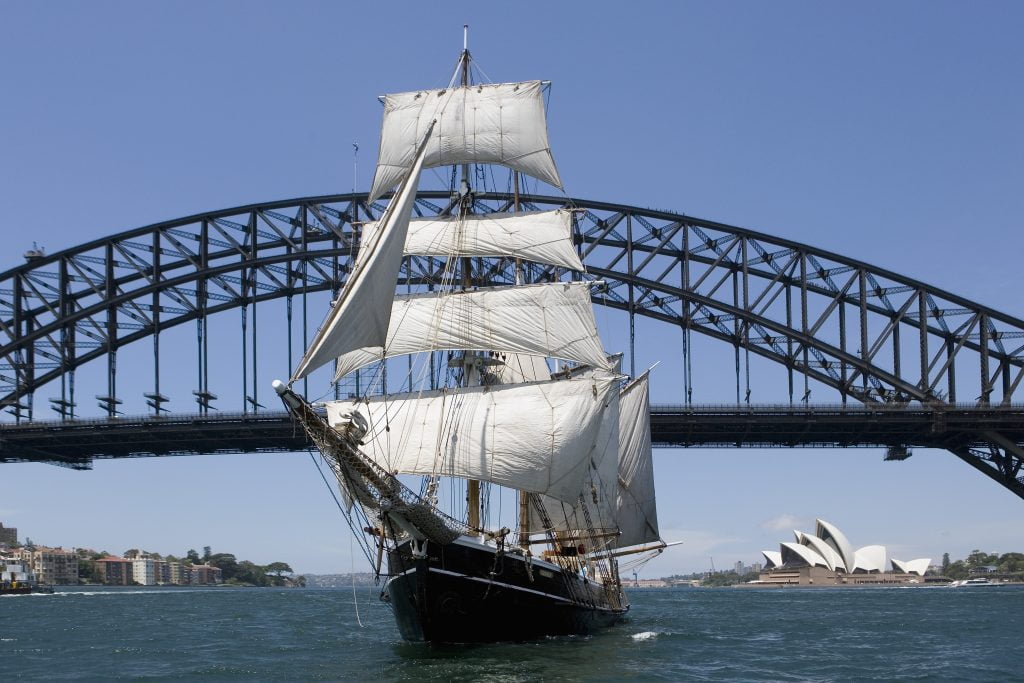 THE GRACEFUL "PIRATE" SHIP
Southern Swan at nearly 100 years old and looking better with age. She's been there & done that. Previously named 'Our Svanen', Southern Swan was built in Denmark in 1922. She has had a unique nautical history. Originally configured as a three-masted schooner, she sailed Baltic trade routes as a cargo vessel, including charters for Tuborg brewery until 1969.

In 1969, she was purchased as a private vessel by the Havers family and extensively refitted to handle larger and longer ocean voyages. She then sailed extensively for the Canadian Naval Cadets for nine years.

Southern Swan has stared in several films, including 'Rite of Passage', 'Angels of the Deep', 'The Catalpa Rescue' and 'Darwin's Brave New World'.

Southern Swan was the first vessel to sign up to make the voyage from England to Australia in 1988, and take part in the famous Australian Bicentennial First Fleet Re-enactment.
VESSEL SPECIFICATIONS
Square Rigger, Three-Masted Barquentine
Built in 1922
Carries up to 100 passengers
FEATURES
Licenced bar
Seating upper & lower decks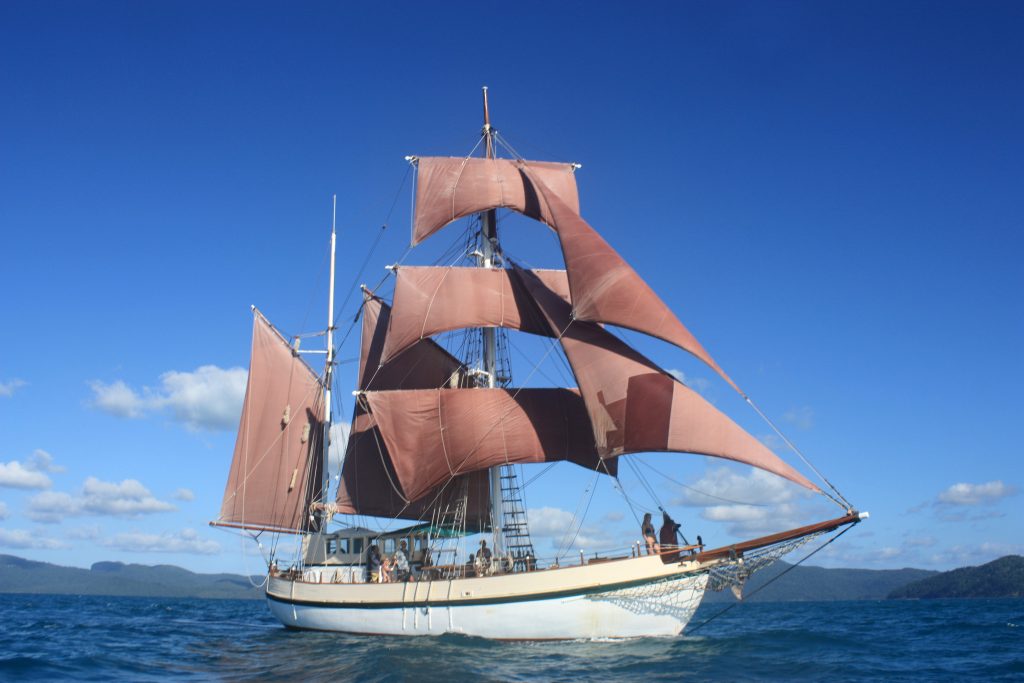 A REAL, RED, LITTLE BEAUTY.
Coral Trekker is a square-rigged, wooden tall ship with distinctive rusty red sails. 1939 saw the keel laid, then the Second World War began. With a delayed start due to the war, the infamous Norwegian Adventures, who wrote the book "Ho Ho" sailed her to New Zealand and then planted their own anchors ashore.
Coral Trekker was then sold into the fishing industry. As a strong sea vessel, she was one of the only vessels that could reach the 'Whahini' passenger ferry that sunk in heavy weather, saving many lives. To acknowledge her heroism a Bay in the Snares group of Islands, off New Zealand's coast is named after her original name "Ho Ho 2".
Coral Trekker was refitted by "Australian Himalayan Expeditions"
as a square-rigged ketch in preparation for The First Fleet Reenactment. Renamed "Coral Trekker", she spent twenty-five
years in the Whitsundays before moving to Sydney; here she
attends east coast festivals, is involved in maritime training and
also does daily sails and charters on Sydney Harbour.
VESSEL SPECIFICATIONS
Square Rigger, Square-Rigged Ketch
Built in 1939
Carries up to 36 passengers
FEATURES
Licenced bar
Seating upper deck