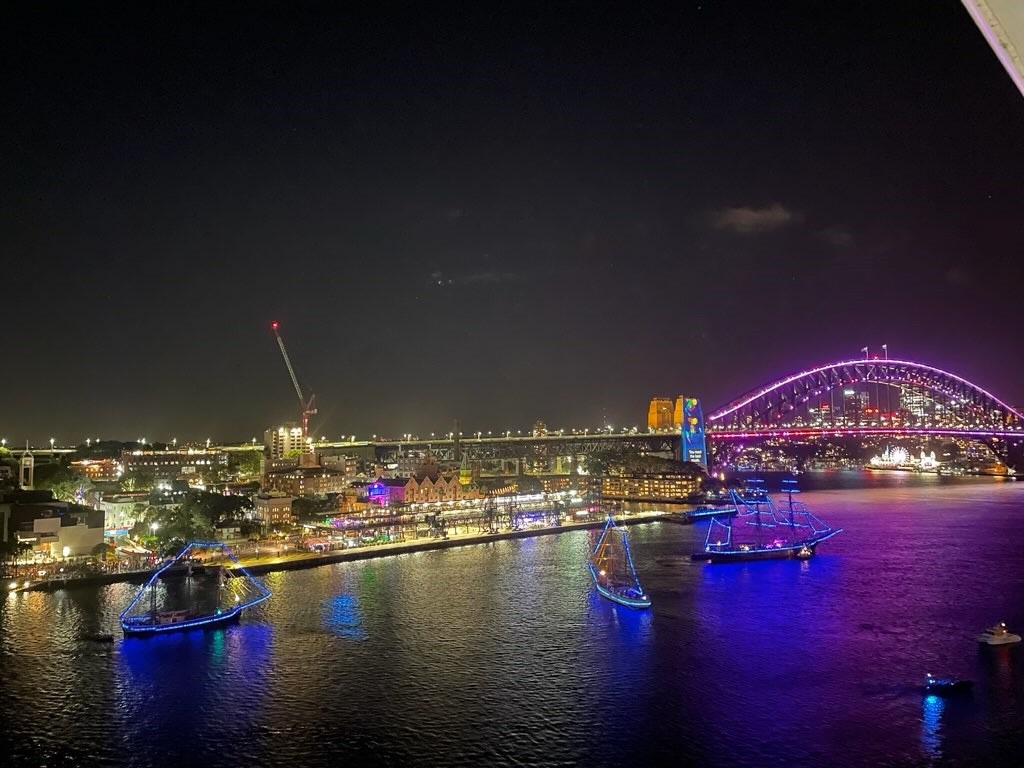 One of the best ways to experience the Australia Day fireworks is by taking a Sydney Harbour cruise. This allows you to get a front-row seat to the spectacular display of fireworks while enjoying the sights and sounds of the harbour. Fireworks Australia day cruises depart in the evening with a traditional Australian BBQ dinner that is enjoyed with live music. Sydney Tall Ship cruises even have outdoor decks where you can take in the full scope of the fireworks display and enjoy the harbour and its landmarks from a different perspective. Additionally, the cruise itself can be an exciting and memorable experience. The traditional and beautiful look of tall ships will make your experience even more unforgettable. All in all, a cruise in the Sydney Harbour is the perfect way to enjoy the Australia Day fireworks and a memorable time in Sydney with your friends and/or family.
The Fireworks Australia Day
Australia Day fireworks are a fantastic event that showcases the beauty and spirit of Sydney and the country as a whole. The fireworks display is set over one of the most iconic and beautiful places in the world, the Sydney Harbour. Landmarks such as the Sydney Opera house and all the majestic boats in the water provide a stunning backdrop for the fireworks, making the display all the more spectacular. The combination of the fireworks, the harbour, and its landmarks make it an unforgettable experience, one that you shouldn't miss.
What Is Included In Our Fireworks Australia Day Cruise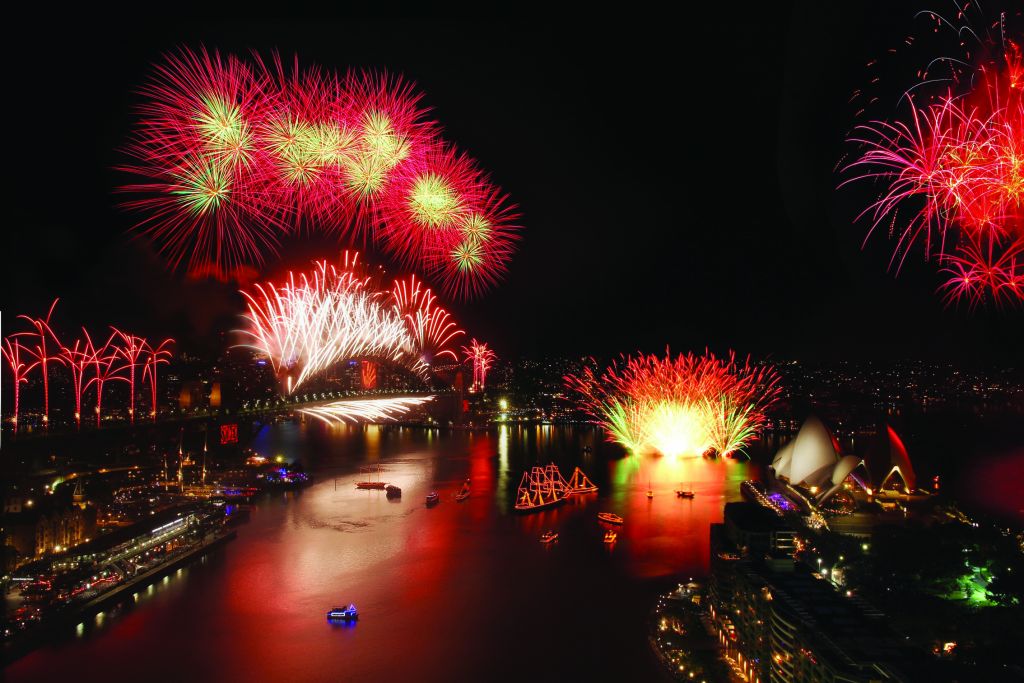 There is a wide variety of cruise options in our magnificent tall ships for hire at your availability. However, the Sydney Tall Ship crew has created the perfect twilight cruise specifically for Australia day. This cruise includes:
Duration: 4 hours
Australian BBQ Dinner: Steak, prawns, sausages and chicken skewers served with a range of salads.
Live music by talented performers
Watch the Australia Day fireworks.
All bubbly, wines, beers, soft drinks, juices and water included
Pick-up: Campbell's Cove Jetty, check-in is 15 minutes prior to departure.
Drop-off: Campbell's Cove Jetty
Soren Larsen: 6:00 pm till 10:00pm
Southern Swan: 6:15 pm till 10:15 pm
AU Day Dinner & Fireworks at 18:00-22:00
SERVICE OF ALL ALCOHOL SUBJECT TO RESPONSIBLE SERVICE OF ALCOHOL PROVISIONS.
During the cruise you are free to roam around the entire boat with outer and inner deck options. Groups are limited to 80 people per boat. This means that you get the perfect party size for an amazing Australia day experience.
And if you convince your friends to come we offer 10% discounts for group bookings!
Other Different Australia Day Cruise Ideas
Australia day tall ship race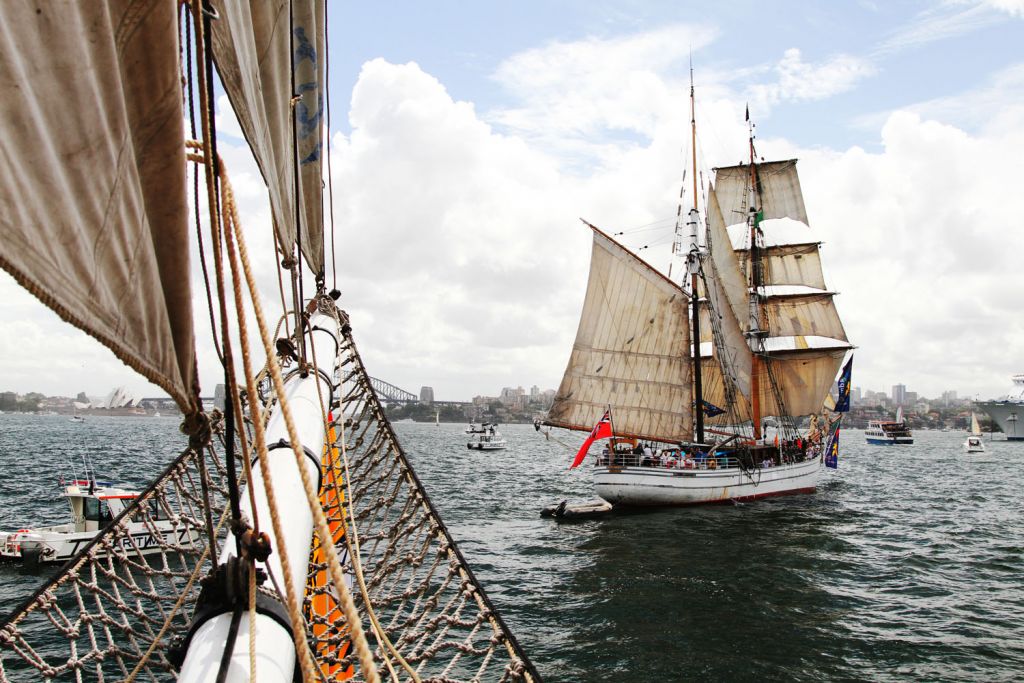 If you want a fun action filled Australia day lunch, one unique way to activity in Sydney is to take a ride on a tall ship while the crew races the boat. During the race, the crew will work together to set and trim the sails, steer the boat, and manoeuvre through the harbour. It is an exciting experience to watch the teamwork and skill in action as the ship glides through the water. This type of experience is something that is not available every day, so it can be a great way to make your Australia Day experience more memorable.
The race experience includes:
Delicious and substantial lunch
Unlimited wines, bubbly, beers, soft drinks and juices
Live music
Duration: 4 hours
FREE Mast Climb
SERVICE OF ALL ALCOHOL SUBJECT TO RESPONSIBLE SERVICE OF ALCOHOL PROVISIONS.
Private Cruise Event
You can hire our party boats to celebrate Australia day in the best way possible with just you and your friends. We have a very wide range of options for you to choose from and customise your experience, including:
A wide choice of music and entertainment.
Alcoholic and non-alcoholic drinks provided as part of a package deal, or available from the bar – you choose.
A range of menus is available
Small and large groups are welcome.
Convenient pick-up and drop-off locations in the city.
Pirate-themed parties available
Activities such as Mast Climb and Laser Clay Shooting competition available.
Party boat hire
Join one of our planned boat cruises from morning brunches to afternoon wine and food tours around the harbour for the most fun and festive Australia day.
other packages
We also have different types of packages for all sort of occasions such as:
Corporate vents
Pirate themed cruise
Christmas functions
School groups
And other special event cruises like:
New year's eve fireworks
Festival of light
Sydney to hobart Race on boxing day
Don't miss out on the most memorable day of the year! Contact us