Sydney Harbour Lunch Cruise: The Perfect Birthday Present!
When it comes to choosing a unique and memorable birthday present, Sydney Tall Ship's lunch cruise offers a delightful experience that combines relaxation, indulgence, and breathtaking views. Whether it's for a loved one, a friend, or even yourself, the gift of a lunch cruise is the perfect way to celebrate a special birthday. Keep reading to find out more reasons why the Sydney Harbour lunch cruise is an ideal birthday present for your loved ones.
Unforgettable Scenic Views
The Sydney Harbour lunch cruise provides an opportunity to soak in stunning scenic views of the Opera House, the Sydney Harbour Bridge, and much more while cruising along in an 1850s-style tall ship. From the city skyline to the picturesque view of Admiralty House, the ever-changing scenery from the deck creates a mesmerising backdrop for a memorable birthday celebration.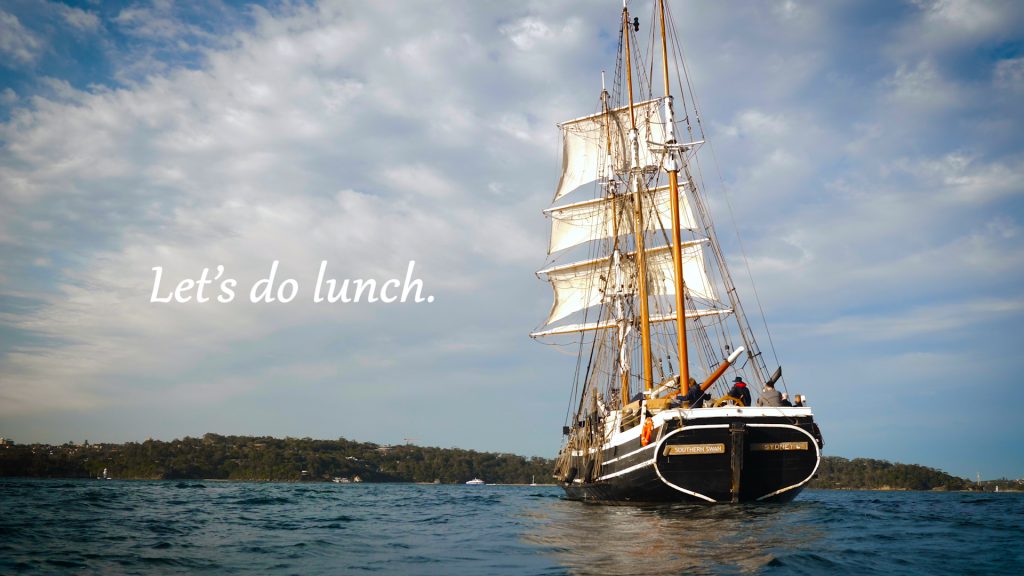 Unique and Relaxing Experience
Birthdays should be about relaxation and making unforgettable memories, and a lunch cruise offers just that. Step aboard the tall ship where you can unwind, get an opportunity to hoist up and set the sail, and soak up the pirate sailor atmosphere. From the moment you set foot on the ship, you're greeted with warm hospitality, great food, and an ambiance designed to create a sense of tranquillity. You even get a chance to hear about Sydney's only authentic timber tall ships, Southern Swan or Soren Larsen.
Mast Climbing
Apart from the stunning views and the culinary delights, the cruise even offers guests an opportunity to climb the mast. So if the birthday guest is an adrenaline junkie let them conquer the ship by climbing on top of the mast. It is an unforgettable experience and a must for the most authentic sailor experience.
Sydney Tall Ships offers a 50% discount if you incorporate the challenge at the time of booking.
Socialising and Bonding
The Sydney Harbour lunch cruise creates an ideal setting for socialising and bonding with loved ones. Whether it's an intimate gathering or a larger birthday celebration, the relaxed ambiance of a cruise fosters conversation and laughter. It's a chance to connect, create memories, and strengthen relationships while celebrating a special day.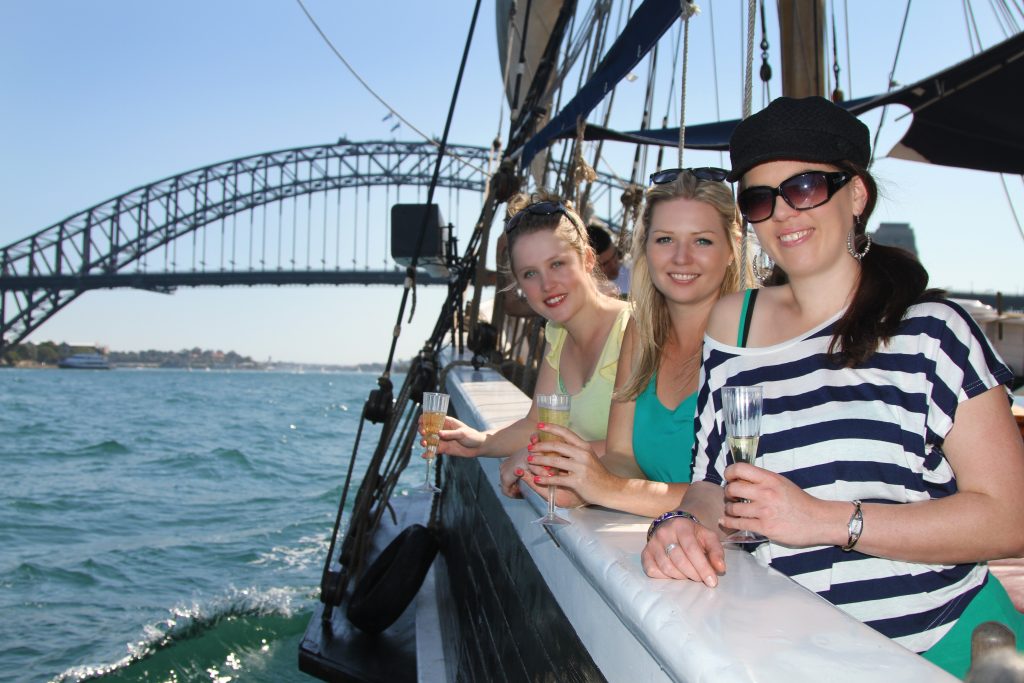 Convenient and Hassle-Free
Planning a birthday celebration can sometimes be stressful, but this lunch cruise eliminates many logistical worries. It is an all-inclusive package, and takes care of all the arrangements and details. From the food and adventure to the stunning views, allowing you and the birthday guest to simply relax and enjoy the experience.
The Sydney Harbour lunch cruise offers an exceptional birthday present that combines relaxation, indulgence, and unforgettable moments. With breathtaking views and culinary, the cruise creates an ambiance of celebration and joy. Whether it's a milestone birthday or simply an occasion to make someone feel special, the gift of a cruise is a thoughtful gesture that leaves a lasting impression and creates cherished memories.  So, contact Sydney Tall Ships today to book this special present for your loved one!