Our Pirate Ship Sydney experience in the harbour is the perfect swashbuckling adventure for you and your family. If you are looking for an exciting activity to do with your kids in Sydney, then this theatrical experience is a great option.
Overview of The Pirate Ship Experience
Climb aboard an authentic pirate ship, meet Captain Pineapple, and embark on an exciting journey through the Sydney harbour. Over the course of 90 minutes, you and your family will be integral characters and part of a story as it unfolds in front of your eyes.
Either experience the great Southern Swan ship or the Soren Larson as you cruise through the beautiful surroundings. If you prefer a more relaxed experience, then you can find yourself a comfortable place to enjoy the scenery without participating in the main event.
Our pirate experience offers you a unique blend of adventure and entertainment, making it the perfect day out for you and your little pirates.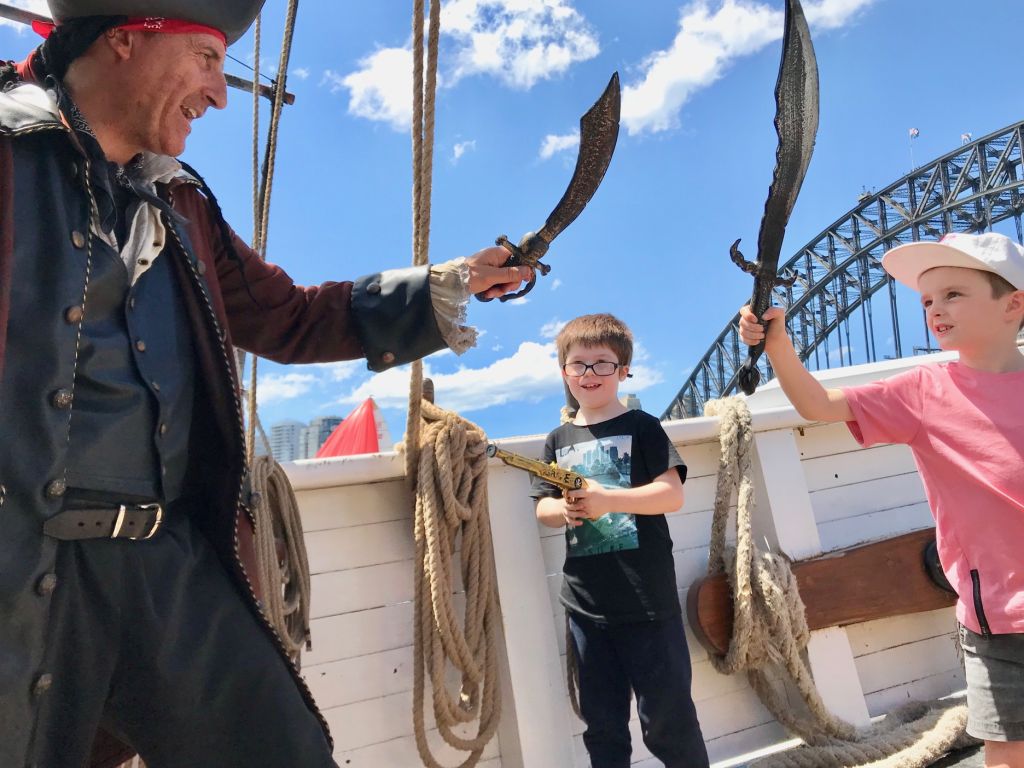 Pirate Ship Activities
Join Captain Pineapple on an unforgettable voyage through Sydney Harbour. Fully immerse yourself as a pirate as you take command, set sail, fire cannons, and raise the flag. You and the crew will embark on a whimsical adventure, evading the law and hunting for gold. Get ready for ninety minutes of non-stop action and excitement for the whole family.
Add the optional mast climb challenge package to your Pirate Ship experience, allowing you to step out of your comfort zone as you climb high above the ship letting you fully absorb the beauty of the surroundings.
The Sydney Harbour
During this exciting and action-packed cruise, we will depart from Campbell's Cove and embark through the awe-inspiring Sydney harbour. Take this opportunity to share precious memories together with your family in Australia's most famous and beautiful city. Sydney is known for its delightful scenery, and it creates a wonderful atmosphere for you and your family as you spend time together on the cruise.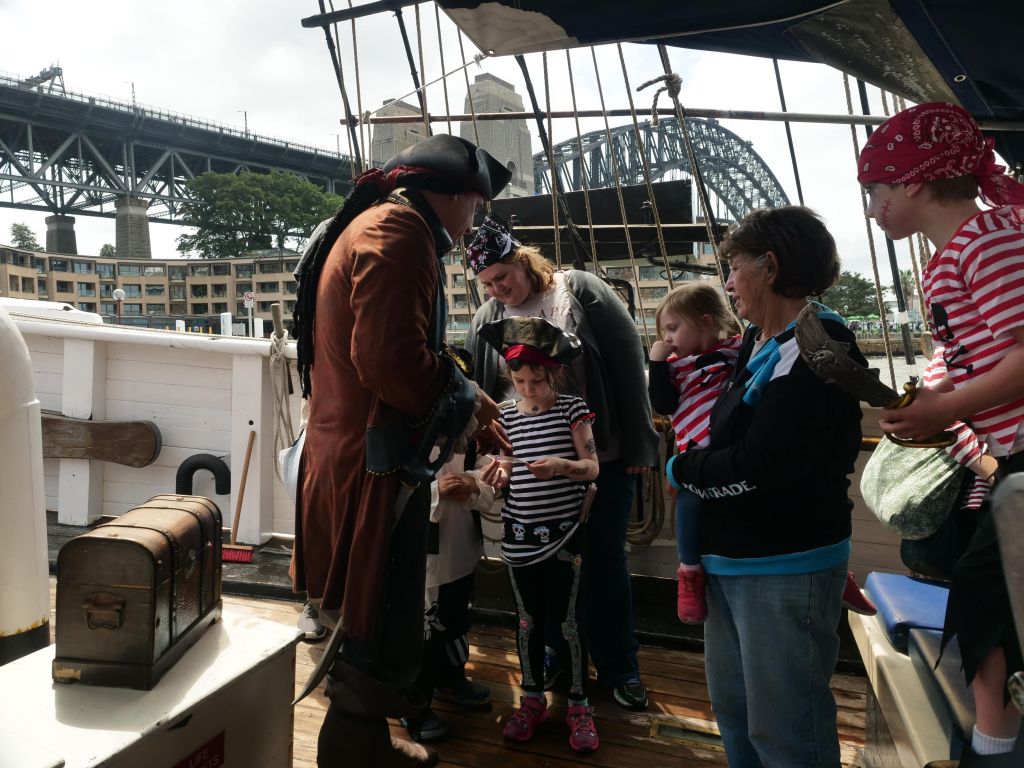 Key Takeaways
Embark on a truly magical journey with the Pirate Ship Sydney experience, where your dreams of being a pirate can come to life. From the moment you step aboard, you will be transported into a new world filled with adventure and excitement.

Gather your crew, and hop onto the Pirate Ship in Sydney with Sydney Tall Ships – get in touch with our friendly staff and book your own Pirate Ship experience today!