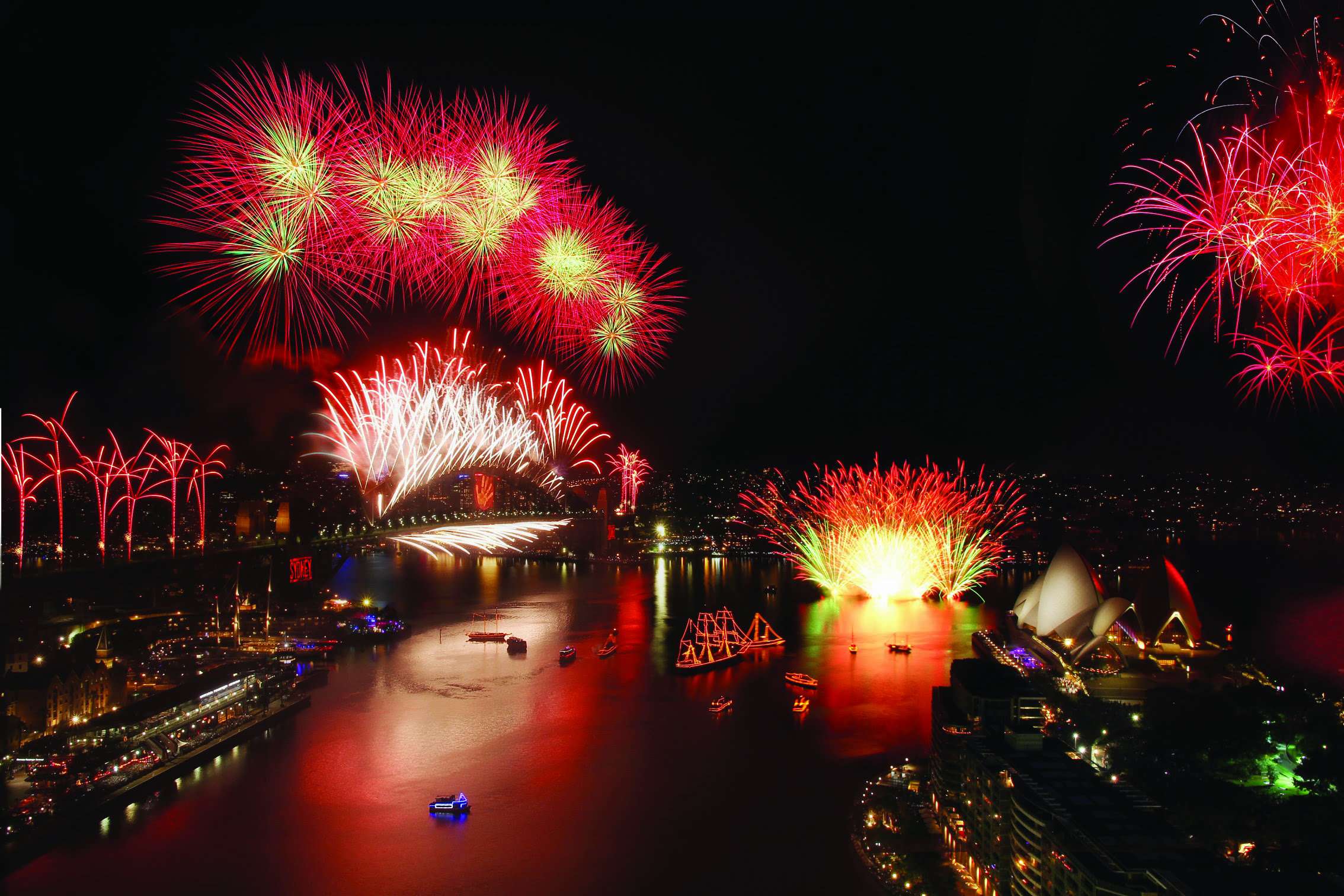 Spend Your New Year's Eve With Sydney Tall Ships
As we get closer to midnight of December 31st, Sydney comes alive with fireworks over iconic landmarks like the Sydney Opera House and Sydney Harbour Bridge. The much-anticipated Harbour of Lights Parade also lights up the city for the New Year.
While there are numerous ways to celebrate New Year's Eve, Sydney Tall Ships invites you to sail on our tall ship harbour cruises to spend your New Year's amid the gorgeous lights of the harbour. 
Harbour of Lights Parade on Sydney New Year's Eve
Annually held since 1999, the Harbour of Lights Parade is a cherished tradition that showcases a fleet of vessels, including tall ships, heritage vessels, and charter boats clothed with rope lights as they make their way to Sydney Harbour.
At Sydney Tall Ships, our Soren Larsen, Southern Swan, and Coral Trekker tall ships have been regular 'Harbour of Light vessels' for over thirty years. Boarding on one of these ships will give you access to restricted parts of the city and then the Sydney Harbour. Our boats are positioned in the exclusion zone to give you a front-row view of the annual Sydney Harbour New Year's Eve fireworks display with no disruption.
Our Sydney New Year's Eve Participating Tall Ships
Southern Swan & Soren Larsen
Our Southern Swan and Soren Larsen tall ships board 100 and 120 passengers respectively with both lower and upper deck seatings. This allows for a spacious area to host a live band for an electric atmosphere. When securing your tickets for this tall ship harbour cruise, you can look forward to a premium culinary selection of canapés and desserts, as well as an extensive selection of vegetarian and gluten-free options.
Celebrate your NYE with Sydney Tall Ships!
With New Year's Eve right around the corner, we strongly urge you to secure your bookings before our tickets vanish. Embark on a memorable journey with us and be ready to kick up your heels and dance the night away as we usher in the New Year.
With prime views of the Parade of Lights and Fireworks Show, Sydney Tall Ships Harbour Cruise promises an unforgettable New Year's Eve experience in Sydney.
Set sail with us and secure your bookings now to be a part of our memorable adventure.