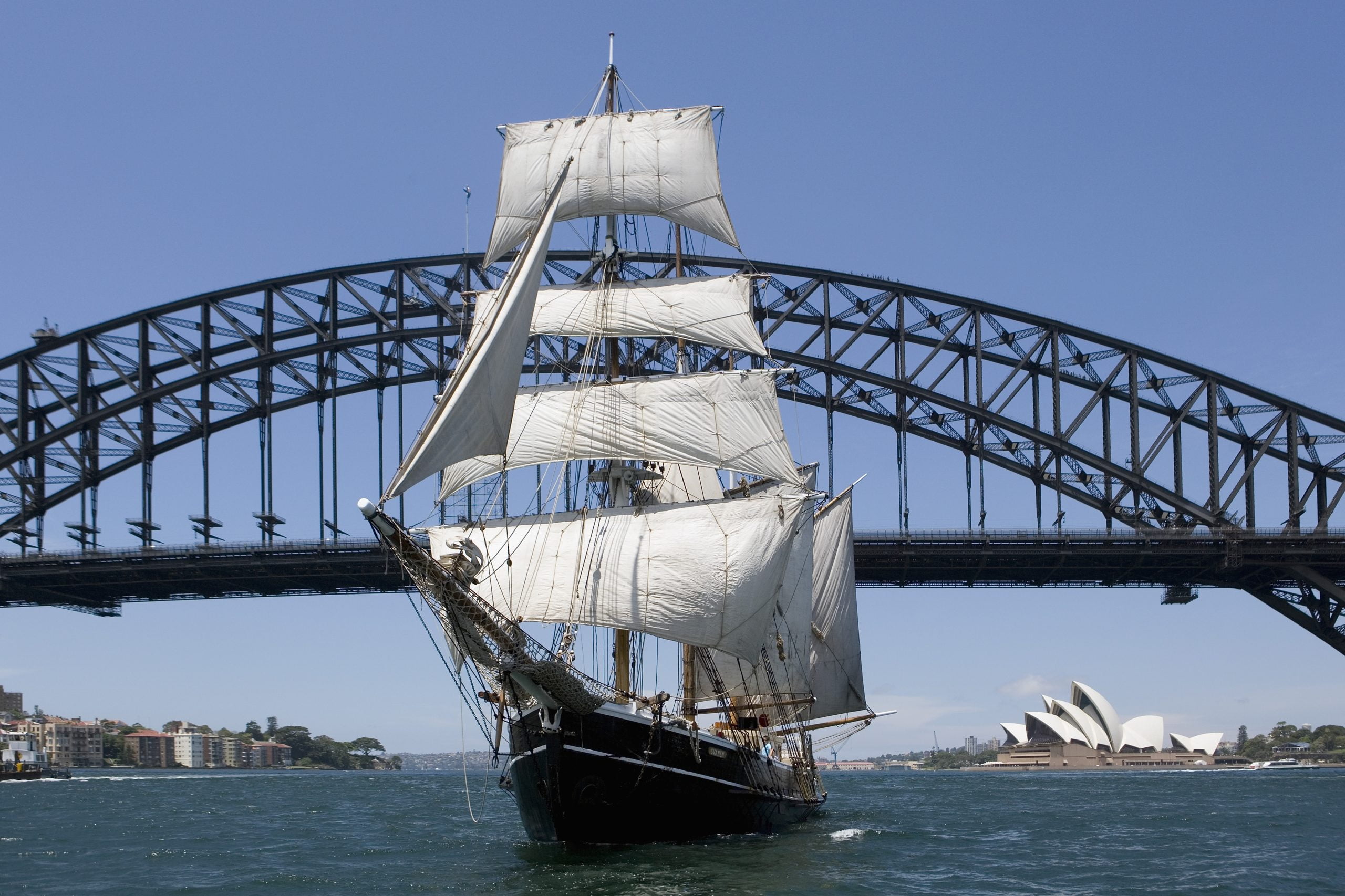 Boxing Day, celebrated on December 26th,  is a day for Australians to continue their holiday festivities post-Christmas. It's a time for relaxation, leisure, and enjoying the sunny Australian summer. In Sydney, one popular way to spend Boxing Day is by watching the Rolex Sydney Hobart Yacht Race. What could be better than experiencing the excitement of the race than from the deck of a tall ship? With Sydney Tall Ships, we invite you to join us on our Boxing Day Cruise and make the most of your Boxing Day.
Watch the 78th Rolex Sydney Hobart Yacht Race with Sydney Tall Ships
The Rolex Sydney Hobart Yacht Race, an annual ocean race organised by the Cruising Yacht Club of Australia, begins on Boxing Day in Sydney and concludes in Hobart on the 2nd of January. This race takes place in Sydney Harbour, the Tasman Sea, Storm Bay, and the Derwent River. It has been an iconic Australia's summer sports tradition for 77 years.
You can experience the excitement of the lead-up and the commencement of the 78th Rolex Sydney Hobart Yacht Race with our Boxing Day Cruise at Sydney Tall Ships. Aboard our participating tall ships, you'll have a front-row view of the Rolex fleet at the starting line and be there for the Sydney to Hobart yacht race kick-off.
Our Participating Boxing Day Cruise Vessels
Soren Larsen & Southern Swan
The majestic Soren Larsen and Southern Swan tall ships will depart from Campbell's Cove Jetty. Our Soren Larsen Tall Ship, often referred to as the "Star of the Sea", is a traditional vessel originally crafted for the Baltic Trade and has graced the big screen in movies like Shackleton. On the other hand, our Southern Swan tall ship is a graceful "Pirate" Ship that is nearly a century old.
During this cruise, you'll enjoy an Aussie BBQ lunch along with a wide selection of drinks. There will be live music, featuring popular tunes and taking your music requests. Additionally, you'll have the chance to experience the thrill of our Mast Climb. Our trained crew will guide you in climbing above the ship to enjoy panoramic views while safely harnessed.
Coral Trekker
Our Coral Trekker Tall Ship is a square-rigged wooden vessel known for its distinctive rusty red sails. The Coral Trekker Boxing Day Cruise departs from Campbell's Cove Floating Pontoon. During this cruise, you'll enjoy a Cold Buffet Menu with a variety of beverages. You'll also have the opportunity to learn mast-climbing skills on this tall ship.
Book your Boxing Day Cruise today
Boxing Day is approaching, and we urge you to make your reservations now before we reach full capacity. Join us for an unforgettable Boxing Day with https://sydneytallships.com.au/news/ as we witness the commencement of the 78th Rolex Sydney Hobart Yacht Race on our Boxing Day Cruise. Secure your spot by booking the cruise today to be part of this memorable adventure.